Sinan Sousan, PhD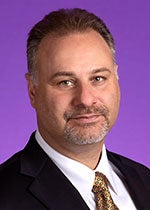 Assistant Professor
office: ECHI 2233
phone: 252-744-2947
email: sousans18@ecu.edu
Dr. Sinan Sousan is an Assistant Professor in the Department of Public Health at ECU and North Carolina Agromedicine Institute. Dr. Sousan's previous research focused on environmental aerosol exposure and its impact on public health during his Ph.D. work. His postdoctoral research was focused on occupational exposure to airborne contaminants (aerosols and toxic gases) and physical hazards (noise) and their effects on workers' health. Dr. Sousan's current work at ECU continues in this direction to monitor personal, environmental, and occupational airborne exposures and their effects on public health and workers' health.
Dr. Sousan has been an educator for over twenty years, teaching higher education levels and serving as a mentor for current and future generations of professionals. His current teaching and mentoring objectives are educating students towards public health and workers' health safety and well-being.
Dr. Sousan directs the Aerosol Research Laboratory, and his goals are assessment, treatment, and control of environmental and occupational hazards. Specifically, aerosols and toxic airborne chemical hazards, physical hazards, noise, extreme temperatures, and biological hazards related to airborne pathogens.
Education
Bachelor of Science, Chemical Engineering, The University of Baghdad, Baghdad, Iraq, June 1997
Master of Science, Chemical Engineering, The University of Baghdad, Baghdad, Iraq, June 2000
Doctor of Philosophy, Chemical and Biochemical Engineering, The University of Iowa, Iowa City, IA, July 2012
Postdoctoral Student Scholar, Occupational and Environmental Health, College of Public Health, The University of Iowa, Iowa City, IA, July 2018
Courses Taught
PUBH 8005 Advanced Control of Occupational Hazards
PUBH 8003 Issues and Case Studies in Occupational Medicine
MPH 6010 Fundamentals of Environmental Health
MPH 6992 MPH Professional Paper
EHST 3600 Air Pollution
EHST 3060 Environmental Issues in Construction
EHST 2110 Intro Environmental Health Science
EHST 3501 Problems in Environmental Health
EHST 6210 Topics in Environmental Health and Safety
HNRS 4500 Senior Honors Project
HLTH 4500 Independent Study
Areas of Interest
Agricultural airborne exposure, safety and health
Minimizing the effects of airborne exposure by using low-cost sensors to estimate personal, environmental, and occupational exposures
Second-hand electronic cigarette exposure
COVID-19 airborne exposure detection and control
Measuring respirator filter efficiency and cartridge service life
Occupational and environmental exposure assessment, prevention, and control (airborne and physical hazards)
Indoor air quality and air treatment
Aerosol generation, sampling, control, detection, and characterization
Bioaerosol sampling and treatment
Air quality modeling
Representative Publications
Sousan, S., Mooring, R., Fresquez, S., Park, Y. M., Coombs, V., Bertges, N., Soule, E. K. (2023). Use of real-time monitors to evaluate the potential exposure of secondhand electronic cigarette particulate matter inside vehicles. Environmental Pollution, 122480. doi:https://doi.org/10.1016/j.envpol.2023.122480
Sousan, S., Anthony, T. R., Altmaier, R., Gibbs, J., & Nonnenmann, M. (2023). Use of prototype side stream filtration system to control dust levels in a commercial swine farrowing building. Journal of Occupational and Environmental Hygiene, 1-16. doi:10.1080/15459624.2023.2247457
Sousan, S., Wu, Q., Park, Y. M., Fresquez, S., Batts, N., Bertges, N., Soule, E. (2023). Laboratory determination of gravimetric correction factors for real-time area measurements of electronic cigarette aerosols: Part 2. Aerosol Science and Technology, 57(8), 810–825. doi:https://doi.org/10.1080/02786826.2023.2193234
Sousan, S., Fan, M., Outlaw, K., Williams, S., & Roper, R. L. (2022). SARS-CoV-2 Detection in air samples from inside heating, ventilation, and air conditioning (HVAC) systems- COVID surveillance in student dorms. American Journal of Infection Control, 50(3), 330-335. doi:https://doi.org/10.1016/j.ajic.2021.10.009
Sousan, S., Streuber, D., Park, Y. M., Coombs, V., Pender, J., & Soule, E. (2022). Evaluation of low-cost aerosol and gas sensors for real-time measurements of electronic cigarette exposure. Aerosol Science and Technology, 1-12. doi:10.1080/02786826.2022.2154192
Sousan, S., Pender, J., Streuber, D., Haley, M., Shingleton, W., & Soule, E. (2022). Laboratory Determination of Gravimetric Correction Factors for Real-time Area Measurements of Electronic Cigarette Aerosols. Aerosol Science and Technology, 1-17. doi:10.1080/02786826.2022.2047152
Sousan, S., Iverson, G., Humphrey, C., Lewis, A., Streuber, D., & Richardson, L. (2021). High-frequency assessment of air and water quality at a concentration animal feeding operation during wastewater application to spray fields. Environ Pollut, 288, 117801. doi:10.1016/j.envpol.2021.117801
Sousan, S., Garcia, N., White, A., & Balanay, J. A. (2021). Filtration efficiency of surgical sterilization fabric for respiratory protection during COVID-19 pandemic. American Journal of Infection Control, 49(1), 1-7. doi:10.1016/j.ajic.2020.11.005
Sousan, S., Regmi, S., & Park, Y. M. (2021). Laboratory Evaluation of Low-Cost Optical Particle Counters for Environmental and Occupational Exposures. Sensors, 21(12), 4146. doi:10.3390/s21124146
Sousan, S., Gray, A., Zuidema, C., Stebounova, L., Thomas, G., Koehler, K., & Peters, T. (2018). Sensor Selection to Improve Estimates of Particulate Matter Concentration from a Low-Cost Network. Sensors, 18(9), 3008. doi:10.3390/s18093008
For full publication history see: https://scholar.google.com/citations?user=4iw8p-YAAAAJ&hl=en